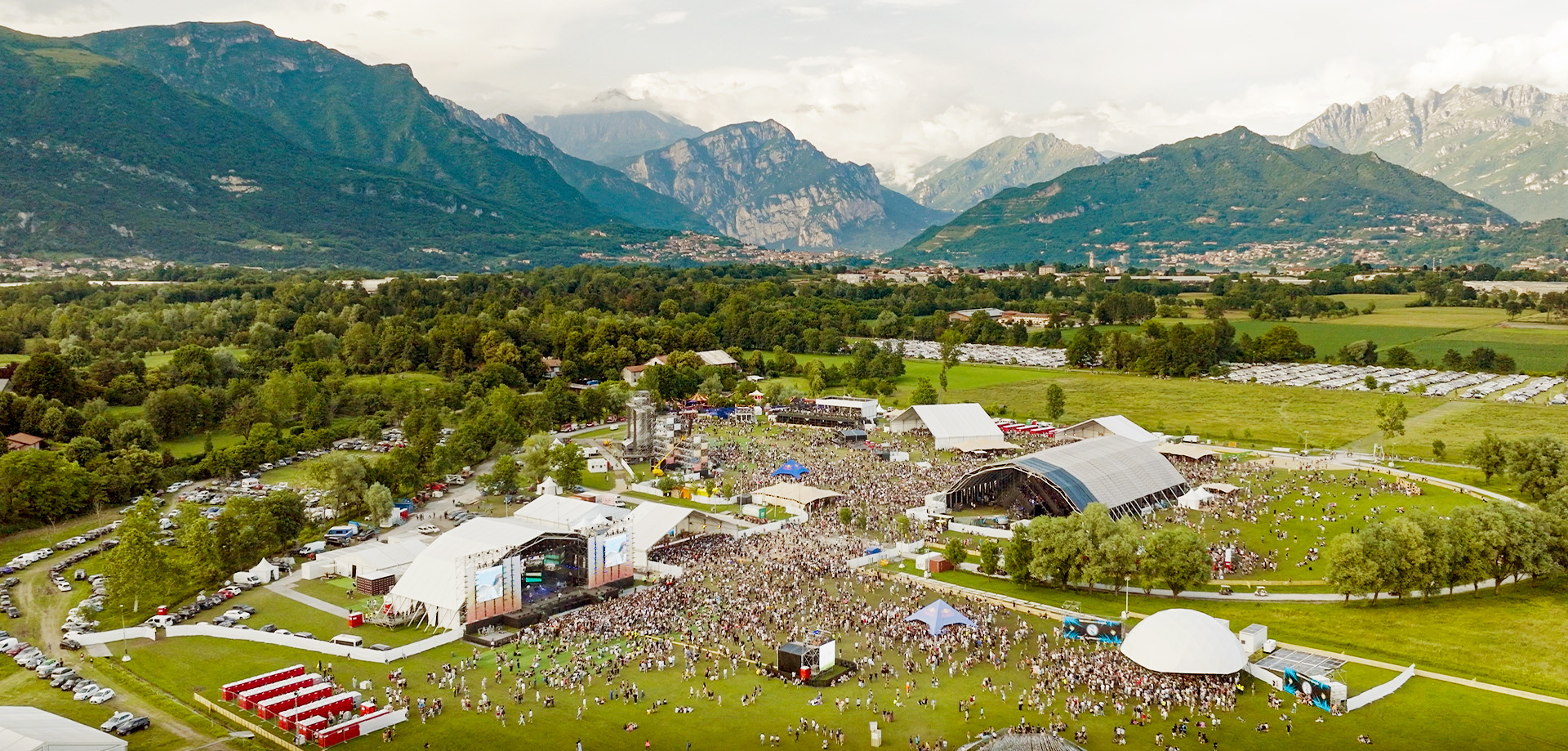 Just a few steps away from Lake Como, a polo field of 400,000 square meters hosts Nameless Festival. This area, entirely surrounded by nature, presents itself as an immense expanse of green lawn, taken care of on a daily basis to ensure the best playing conditions for the polo matches. Throughout the years, the best world's polo players have ridden their "polo ponies" precisely on this field.
A secret place for most, but definitely a pleasant discovery in a highly preserved and valued context. At dusk, the surrounding mountains and the sky in their background enable to whitness an unmissable scenery. By all means a work of art by nature, energy and emotions.
Lake Como is a dreamlike and enchanted place by many ways.
A breath of fresh air, bright gardens, luxury villas, parks in bloom, majestic mountains, woods, and lastly, a body of water are just a few of the things that will make you fall in love.
Who visits Italy visits Lake Como.
Who loves Italy loves Lake Como, its scents, its lifestyle, its beauty.